BBQ Store Malta
If you are reading the BBQ Store Malta article you are probably one of the many BBQ lovers in Malta. When we think about summers in Malta we think sun and sea. But ask anyone who has ever lived in Malta how they spent their evenings and they would probably reply "BBQ". In fact BBQ is probably the national Maltese past time. With all that goes with it. Copious amounts of any type of grilled meat, beer and wine.
Whilst upto a couple of decades ago BBQs were a simple thing: get a 45L thank. Cut it in half, throw a grill, and voila you have your own DIY BBQ, things have become interesting in recent years. A number of BBQ Stores have opened in Malta, importing a host of BBQ, and now whole outdoor kitchens. So how do you choose your BBQ Store Malta?
What would one expect from a BBQ Store in Malta. In reality specialised professional BBQ stores do not exist in Malta. You will find BBQs everywhere, from an ironmonger to a supermarket.

A note of caution here. Do not consider Lidl as your BBQ Store in Malta when they have their special offers. A couple of years ago a fight ensued over one piece of BBQ or other. The Maltese! They love a bargain.
But back to choosing your "BBQ Store Malta". We have already mentioned that there are no real BBQ stores in Malta, and that BBQs can be found anywhere. You will find cheap Eur2 BBQ at Tal-Lira Store. These are disposable BBQs made of a foil tray. Not safe, and won't give you the best steak. But if you're on a budget.
You will also find other types of BBQs. Ones that will handle a summer or three. These will cost anything from Eur100 to Eur400. These types of BBQs can be purchased from a number of places. Brands such as Outback BBQ and Weber BBQ fall under this category. Not bad BBQs at all. But not top notch either.
Finally we get to the creme de la creme. Although, as mentioned before, there are no dedicated BBQ Store Malta, we have a number of companies and showrooms that do go the extra mile, dedicating large chunks of their showrooms or websites to their BBQ or outdoor kitchen products.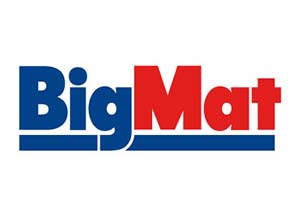 One has to mention Zahra Enterprises in Attard. They have an impressive selection of low to medium end BBQ sets.
Big Mat in Ta` Qali source Napoleon BBQ. Napoleon are a Canadian brand that are quite popular around Europe. They offer grills, built in bbq and outdoor kitchens.
Last but not least are Bull BBQ products. Bull offer an extensive range of high quality BBQ grills, both built in and stand alone, wood fired pizza ovens, outdoor kitchens, and anything else to do with BBQ. Bull Outdoor Products is an American company, who has recently teamed up with a Maltese company to penetrate the European BBQ and Outdoor Kitchen market.
Bull products are high quality, with grills made from high gauge stainless steel, with a vast selection of items from their BBQ portfolio being covered by lifetime warranty.
The Bull BBQ Store Malta is based at AGPS Systems Limited.

So whether you have a Eur2 budget or want to invest in a great outdoor kitchen to impress, Malta offers a host of options.
Who is your favourite BBQ Store Malta?